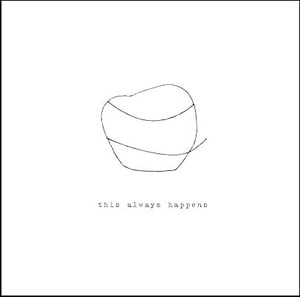 $

14.00 - On Sale
Works of line and lawless geometery reminiscent of Joan Miro's sketches, these uncrowded still lifes hold an emotional tension in their internality. Taking to the margins of natural objects or abstract feelings, each subject is transformed into a wild state and energized by a context captured in captions that interrupt like a laugh or cry. Dubbed with feelings of exuberance, hilarity or dread, these emotional pictograms barter between lyric and image showing cadences of an extraordinary biography & mind.
Emily Hunt's poems have appeared in The Iowa Review, The Volta, Sea Ranch, Conduit, Sixth Finch, and elsewhere. She lives in Northampton, Massachusetts. Find her at ehunt.tumblr.com.
Cover is letterpressed with black ink on white paper. Inside pages are digitally printed in full color.
Printed in a limited edition of 98.
56 pages.
30% OFF! Normally 20 dollars